Despite the scorching hot summer, our business activities are on fire! In recent days, our showroom in Piešťany was buzzing with fantastic visitors.
We had the pleasure of hosting guests from Osada company (Tel Aviv) in our office. Together, we discussed the details of a planned educational program for Israeli dentists at the #Diplomat training center. Thank you for the visit and the fruitful discussion.
Next, we welcomed guests all the way from Malaysia, enduring a 21-hour journey for technical training – respect! Malaysia is renowned for having the most advanced dentistry in Southeast Asia. We are thrilled that representatives from New Dental Supplies chose to present the #ModelOne and #ProSeries right here. We are delighted to serve the Malaysian dental community and witness more installations taking place there.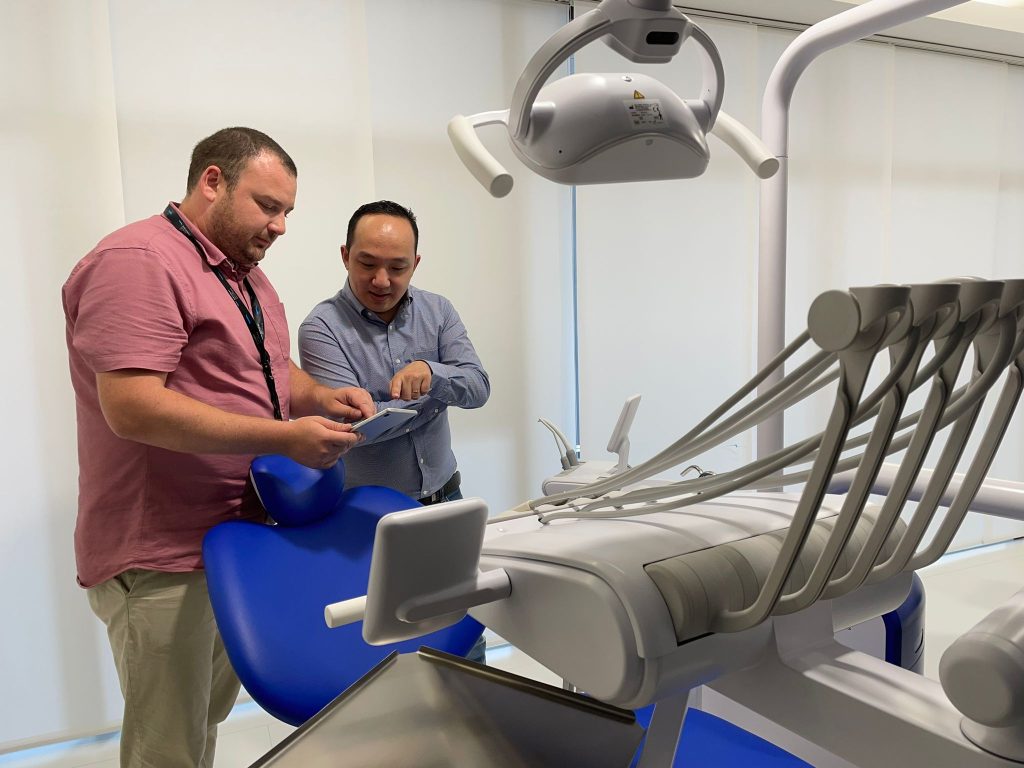 Last but not least, we are extremely proud and happy to partner with Anglian Dental from the UK. Anglian Dental is one of the best and most respected dental chair dealers. Murray Welch and Dean Remmington – thank you for your confidence in Diplomat Dental.